News
VERONIKA at Entr'2 Marches International Short FIlm Festival 2013  – May 20 – May  24 – Cannes, France
VERONIKA at Landau International Short Film Festival 2013  – April 22 – April 27 – Landau, Germany
LYS – Licht at Filmreihe "gemeinsam anders – gemeinsam normal" Kinoklub Miniplex Mank – May 2  – May 6, Austria
VERONIKA at Sprout Film Festival 2013  – May 31 – June 2 – New York, USA
VERONIKA at Nashville Film Festival 2013  – April 18 – 25 – Nashville, USA
VERONIKA at Memminger Kurzfilmnacht  – March 30 – Memmingen, Germany
VERONIKA at Byron Bay International Film Festival 2013   – March 2013 – Byron Bay, Australia 
VERONIKA wins BEST DOCUMENTARY "Bamberger Reiter" – January 2013 – Bamberger Kurzfilmtage 2013
Kino-Trailer für die Kurzfilmtournee "DEUTSCHER KURZFILMPREIS 2012 unterwegs"  jetzt online – Musik:  Nils Frahm (Erased Tapes Records)

VERONIKA  at Seen&Heard Film Festival 2013  March 21, Sydney Australia
LYS-Licht at Picture This International Disability Film Festival 2013  February 11, Calgary, Canada  
VERONIKA  at Bamberger Kurzfilmtage 2013  Bamberg, Germany,
VERONIKA wins Best Short Documentary at Olympia International Film Festival for Children and Young People Pyrgos, Greece  – Unanimously to the film Veronika by Mark Michel
Gastgebergeschichten - Eine Stadtführung zu dem, was Leipzig ausmacht: den Leipzigern  – Deutschlandradio Kultur

Sie finden Menschen spannender als Kirchen, Denkmäler und Co. Deshalb haben sieben befreundete Studenten das Projekt "Stadtkarawane" gegründet. Das Konzept ihrer Stadttour: Leipzig durch seine Einwohner entdecken. Jeden zweiten Samstag können Interessierte bei dieser besonderen Stadtführung mitmachen. Wen sie besuchen werden, das wissen die Teilnehmer erst zu Beginn der Stadtkarawane. Dann treffen sie sich in der Wohnung der Organisatoren, um sich Stadtplan und Adressliste abzuholen.
zum Nachhören und Nachlesen im barrierefreien Textformat: Deutschlandradio Kultur – Länderreport 6.12. 2012 (19 min)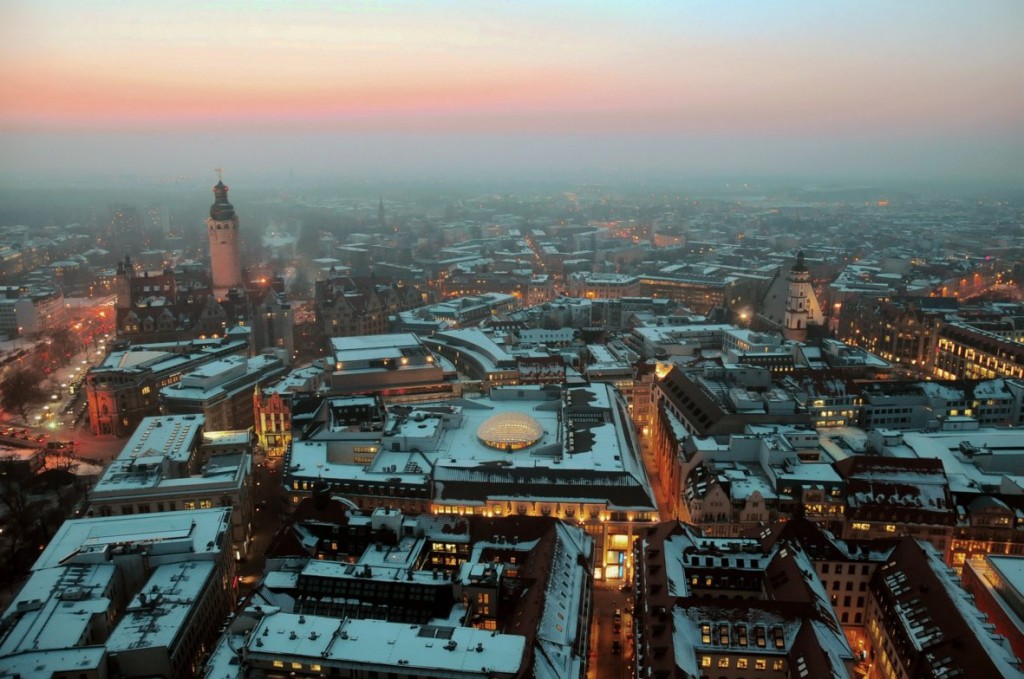 Foto: Stefan Nöbel-Heise
Final Pitching Documentary Campus Masterschool  mit dem Projekt
A Dog is a Pink Cloud - 27.& 28.10. 2012 – Leipzig Networking Days

Die Kunst zu überleben

– Der Erwerbslosenchor "La Bohème" – Deutschlandradio Kultur

Für die einen ist es "der Anker im Leben", für andere "fast eine Familie" – der Erwerbslosenchor "La Bohème" in Leipzig. Die Freude am gemeinsamen Singen verbindet hier Jung und Alt, arbeitslose Akademiker, jobsuchende Ingenieure, sich durchkämpfende Mini-Jobber, ehemalige Lehrer oder langzeitarbeitslose 30-Jährige. Auch Studenten und Senioren sind mit von der Partie, denn Erwerbslosigkeit ist kein Aufnahmekriterium. Besonderes Talent braucht es hier nicht, einzig und allein die Freude am Singen. Seit drei Jahren gibt es den Chor. Bei seiner Gründung 2009 war es der erste seiner Art. Nachahmer finden sich mittlerweile in Köln und Dresden. Das Thema Arbeitslosigkeit wird von den meisten Chormitgliedern eher gemieden. Auch wenn man sich natürlich über Schikanen des Amtes, sinnentleerte Maßnahmen oder aussichtslose Bewerbungsverfahren gerne austauscht. Im Mittelpunkt stehen eher der gemeinsame Halt und vor allem die Ablenkung.
zum Nachhören und Nachlesen im barrierefreien Textformat: Deutschlandradio Kultur – Länderreport 19.09. 2012 (18 min)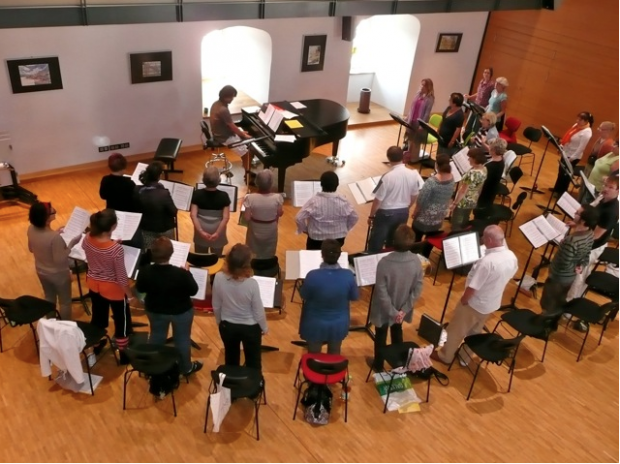 International Human Rights Film Festival 2012, Tirana, Albania
Picture This Film Festival – International Disability Film Festival 2013, Calgary, Canada
A Dance Film with some wonderful people. A continual movement – a stream of dance, improvisation and music. With the music of Apparat and Olafur Arnalds. (9 min)

Regie/Director: Mark Michel
Kamera/Camera: Michael Heinz
Schnitt/Editing: Mark Michel
Musik/Music: Olafur Arnalds, Apparat
Choreography: Uwe Schulze
Die Regierung im Fernsehen:
MDR – Samstag 8. September 11:55 Uhr und Dienstag 11. September 9.15 Uhr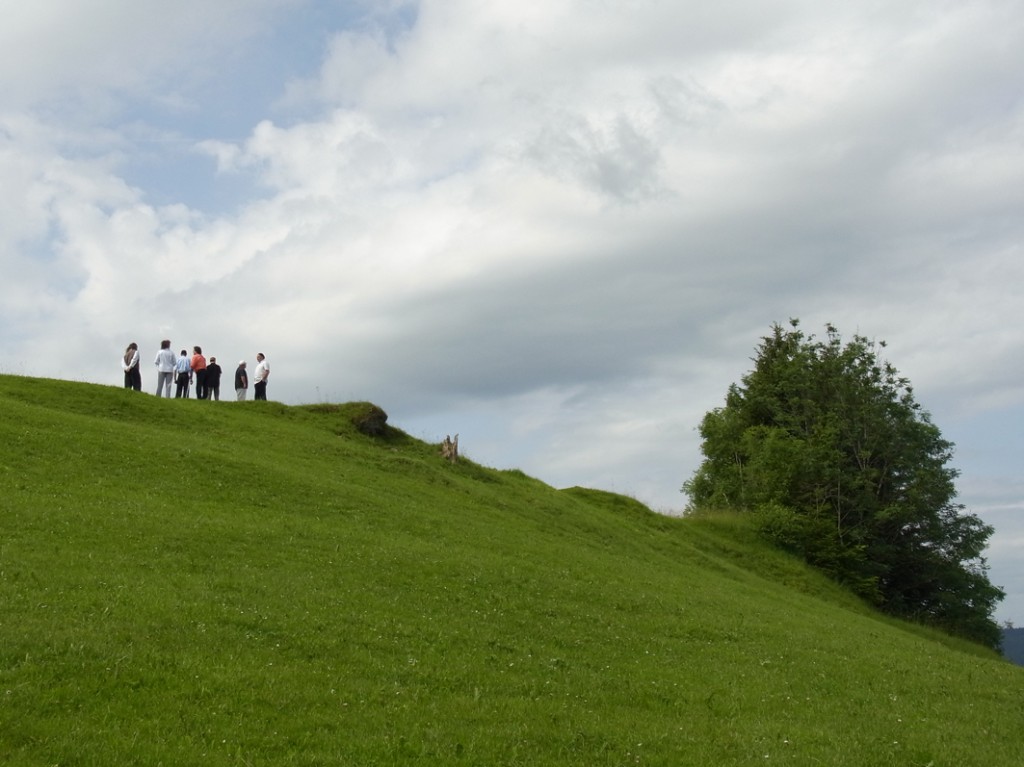 VERONIKA Festivals:
DOK Leipzig International Leipzig Festival for Documentary and Animated Film 2011 – Germany

Kasseler Dokumentarfilm und Videofest 2011 – Germany

One World Romania 2012 Human Rights Film Festival – Romania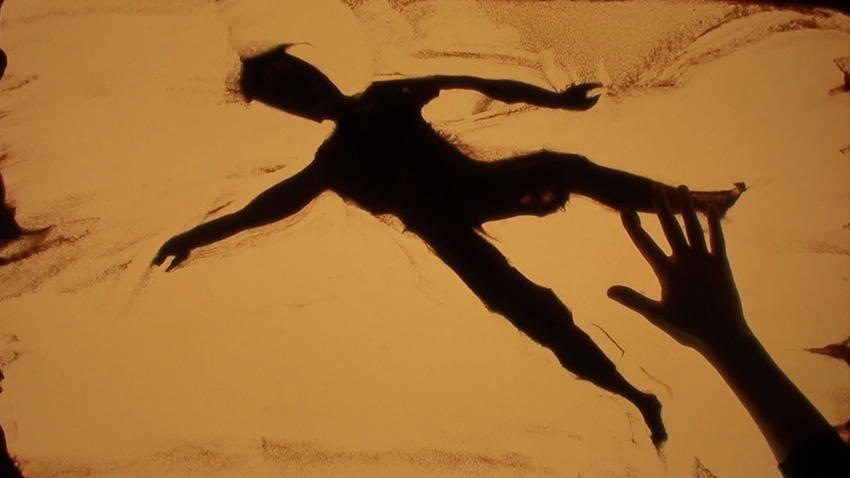 Goldener Spatz 2012 Youth and Media Film Festival- Nomination – Germany
20th Aspen Shortsfest 2012 – International Competition – USA
Filmfest Dresden 2012 – International Short Film Festival – Germany
kurzsuechtig 2012 – Das Leipziger Kurzfilmfestival – Germany

Hamburg International Short Film Festival 2012 – Germany
14th Human Rights International Film Festival Buenos Aires 2012 – Argentina
International Short Film Festival Detmold 2012 – Germany

10th In the Palace International Short Film Festival 2012 – Bulgaria
Giffoni Film Festival GFF 2012 – Amnesty in Shorts Special Programme – Italy
4th Look & Roll International Film Festival Basel – Switzerland
Open Air Filmfest Weiterstadt 2012 – Germany
Shorts at Moonlight 2012 Open Air Short Film Festival- Germany
Charlie Chaplin Comedy Film Festival 2012 Waterville – Ireland
Kolibri 2012 – Festival Internacional del Audiovisual para la Niñez y la Adolescencia La Paz – Bolivia
The International Human Rights Film Festival 2012 – Albania
The Other Film Festival 2012 Melbourne – Australia
Cinema Touching Disability Film Festival Austin, Texas – USA
Diessener Short Film Festival 2012 Diessen – Germany
Kunstgriffrolle 2012 – Das Dithmarscher Kurzfilmfest 2012 – Germany
The Junior Galway Film Fleadh 2012 Galway – Ireland
Paris Courts Devant International Short Film Festival 2012 – France
DOCartoon 2nd International Animated Documentary Film Festival 2012 – Italy
Ozu Film Festival 2012 – Italy
European Film Festival for Documentaries dokumentART 2012 Neubrandenburg – Germany
Filmfestival Cottbus 2012 – Festival of East European Cinema – Germany
Flensburger Kurzfilmtage 2012 – Germany
Olympia International Film Festival for Children and Young People, Athens – Greece
Nominierung Deutscher Kurzfilmpreis 2011 / 
Nomination German Short Film Award 2011 

 

Friedrich-Wilhelm-Murnau Kurzfilmpreis /
 Murnau Short Film Award  2012



"Goldener Spatz" 2012 - Sonderpreis für Innovation - Kinder und Medien Festival Gera-Erfurt / 
Special Price for Innovation "Golden Sparrow" - Children and Media Festival Gera - Erfurt



'Veronika' erhält das FBW-Prädikat "besonders wertvoll"

 - 


Rating "Highly Recommended" by the German Film Rating Commission



Kunstgriffrolle 2012 - Das Dithmarscher Kurzfilmfest 2012 - 1.Jurypreis - 
First Jury Price Kunstgriffrolle Shortfilmfest Dithmarschen 



Dokumentarfilmpreis Diessener KurzFilmFestival 2012 / 
Documentary Award 

Diessener KurzFilmFestival 2012
DIE REGIERUNG im Fernsehen:
3sat am 20. Januar 2012 – 11.30 Uhr
MDR am 6. August 2011 – 11.05 Uhr